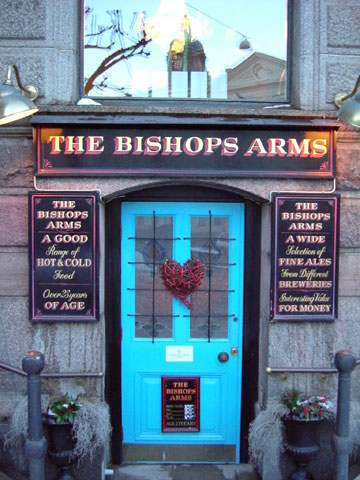 Just got the information that a new pub in the Bishops Arms chain has recently (27/9) opened up its doors in central Stockholm, (Vasagatan 7).

Feels that this can be a good addition to the pub environment in central Stockholm that is mainly lager places if you do no count in the different belgian places that are available. But a good traditional pub has not been available so this is good news for people having a quality beer in the neighborhods.

Bishop Arms is a pub chain in Sweden (24 pubs across the country) and is often connected to the Elite Hotel branches. With a traditional English interior it is often the only place you can get a decent beer outside central Stockholm and Gothenburg, so it is great to have such chain that can save your night if you have to spend a night in places like Norrköping, Västerås or Linköping.

Recently Bishop Armas has also started to provide good Swedish micros across the country and is getting better and better in connection with good beers and breweries.

Have not been to the new place yet but hope to visit it in the future and check out what you can expect regarding Swedish and English draft beers. The pub is located where "Tre Remmare" was located before and is just minutes from the central station.